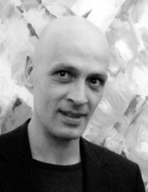 Gerald Geilert
The website www.geilart.de is designed like a logbook that is documenting my activities as curator, art critic and art historian since 2007. It contains information about books, catalogues, essays, reviews or publications on the internet.

You'll find publications on paper on the left and digital documents on the right side. The internet publications, mostly pdf-files, open up in a new window or tab. You get more information about the articles, projects or lectures, if you click on the words "read more ...".

Please note that the German section contains more material.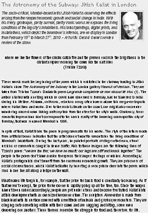 Latest pdf-document: The Astronomy of the Subway: Jitish Kallat in London, 2010