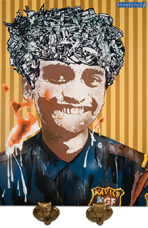 Abb1: Jitish Kallat: Universal Recipient-3, 2008
This essay about the Indian artist Jitish Kallat was written for the Magazin Checkpoint #7 (January – February 2009). The title Great Expectations, as you can guess, is inspired by a book by Charles Dickens. The article focuses on another city and another time, though: The town is the mega-metropolis Mumbai and the time is the 21st century. The article is exploring paintings from Kallats series Universal Recipient and Sweattopia, which reflect on the living conditions of the boomtown's inhabitants.
You can also download the text at the webside of the Berlin gallery Arndt.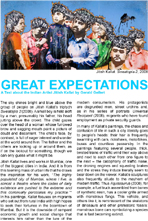 pdf-document: Great Expectations, 2009